System USMetrixPE®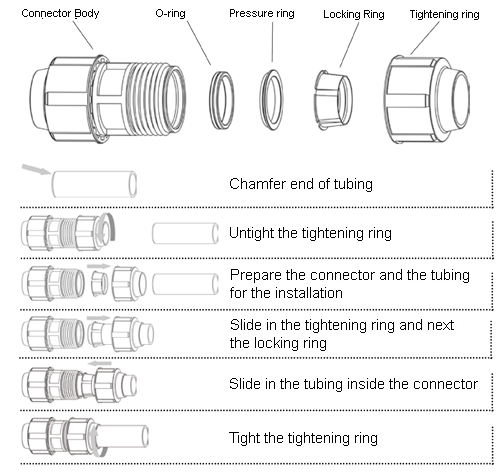 The USMetrixPE® consist of poliethylene tubing and asortment of the most commonly use polypropylene tightening fittings to make permanent and disconnectable instalations.
Features:
USMetrixPE® can be used for cold drinking and usable water. It can be applied in plumbing, sprinkling and water suply systems.
The basic material of the fittings is black polypropylene copolimers. The tightening ring is made of polyacetal and the o-ring is made of EPDM rubber. The tubing is produced in blue and sold in coils.





We have on offer PE80 class tubing with a diameter of 20mm to 63mm.

Optimal work temperature of USMetrixPE® systems tubing is 20 °C
Max. work temperature 30°C
Advantages of USMetrix®PE tubings:
excellent durability,
smooth inside surface, decreasing flow resistance,
Resistance to corrosive factors,
harmless material for the enviroment
easy and quick installation
Advantages of USMetrix®PE fittings:
easy and quick instalation
special "cone" connection guaranteeing,
resistance to corrosive factors,
minimum efford required and low costs for installation.